You can create Online 3D Image gallery like the Demo below.
It is Free to make your 3D Photo Galleries and Slideshows.
Click PAUSE button to stop the slideshow.
Click a photo to zoom in.
Free


Create your account.
Make your 3D image Galleries
and Slideshows.
Create

3D

Photo Gallery online.
Make


your 3D photo gallery and slideshow
with THE

ZZONN

.
THE

ZZONN

also makes it possible to play slideshow with dynamic 3D motion.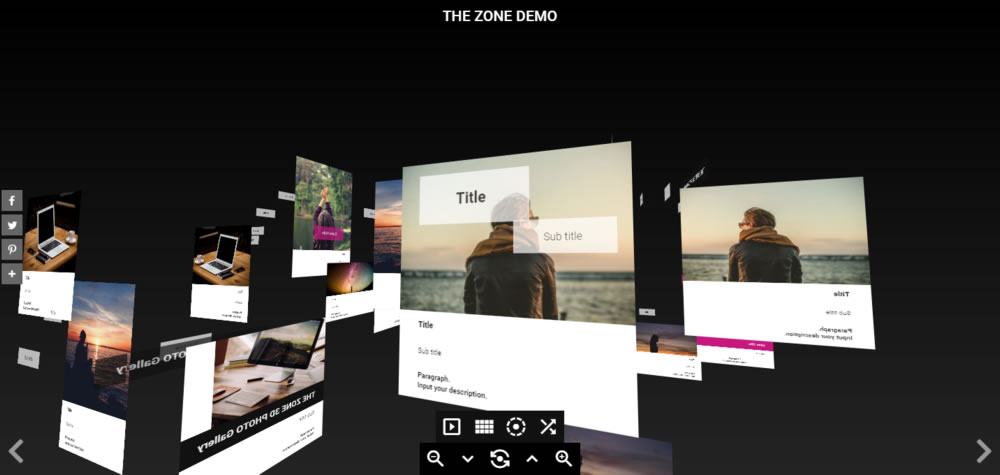 New


experience
with 3D motion
You can easily make a interactive 3D photo gallery and slideshow online within a few minutes.

New experience with 3D interactive photo gallery created by THE ZZONN makes your photos more impressive.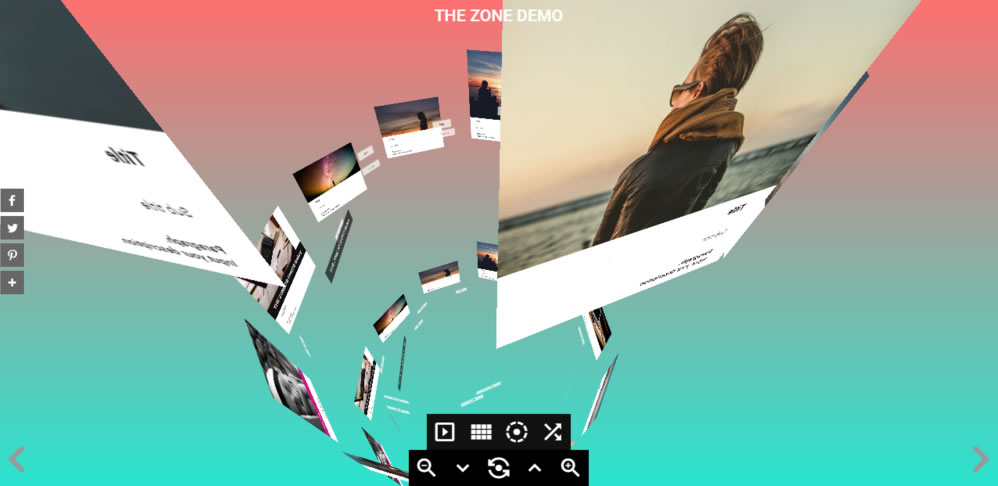 So


easy and simple
It's so easy and simple to create the gallery.You can make it easily with just selecting your photos.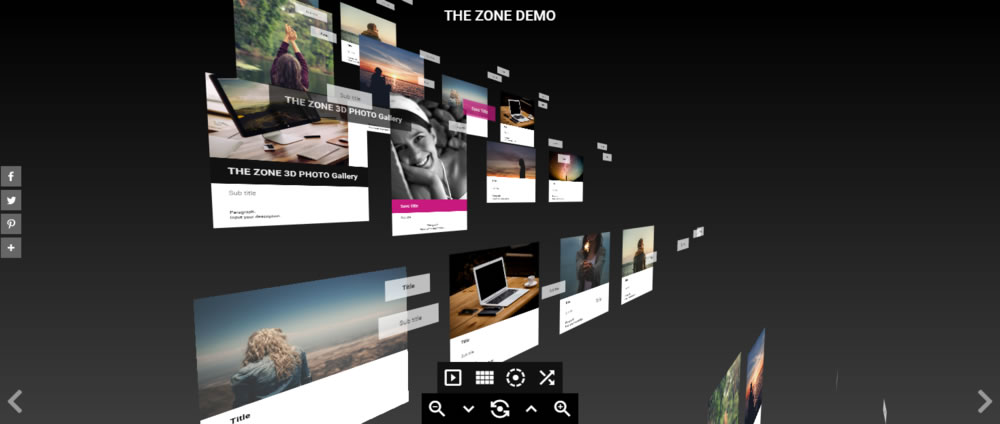 Check


the demo gallery
Please check the demo gallery and feel the new experience of 3D motion.
You can change the layout of photos to grid,spiral,random and so on.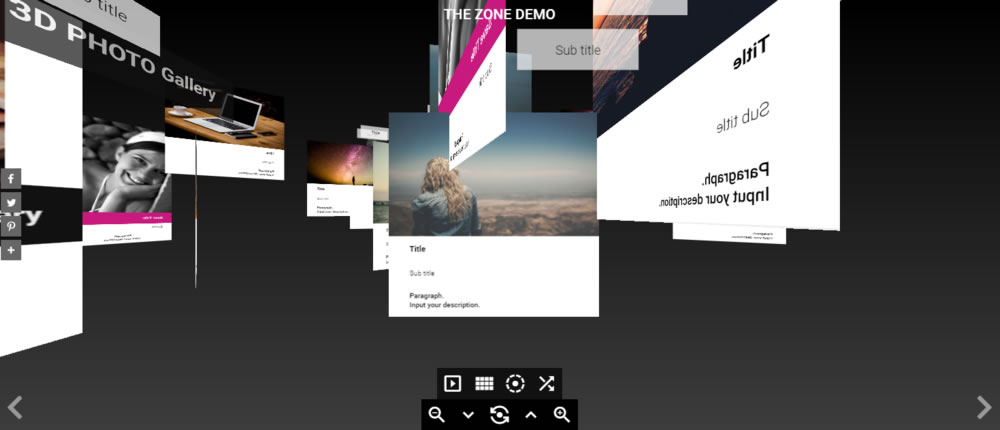 3D


motions of photos
3D motions of photos are so dynamic and impressive.

Adding THE ZZONN photo gallery to your website will make your buisness more efficient and successful.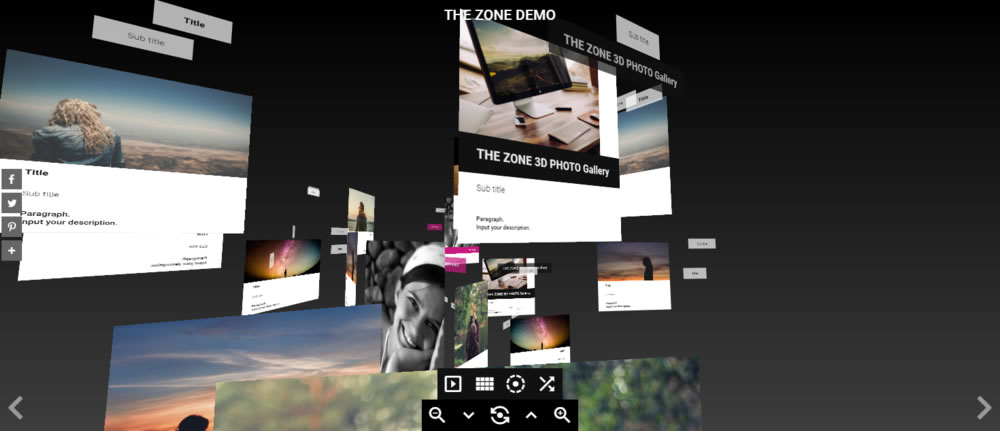 Editing


features

Add titles, text for ecah photo.
Adjust fonts, colors, backgrounds and spacing.
Easily customize background gradient.
Customizing colors(main and sub colors)..
Easily editable and compatible on all devices(Smartphone,Talet PC and PC)..
Thumbnail views of photos to edit quickly.

Photo Gallery


features

Changing layout of photos(Spiral,random and more)
Interactive view point control.
Zoomin/out,up/down and rotation.
Playing 3D impressive slideshow.
Sharing Facebook,Twitter and more.
3D rendering available for all devices.

Easily uploading photos..

Easily uploading photos.